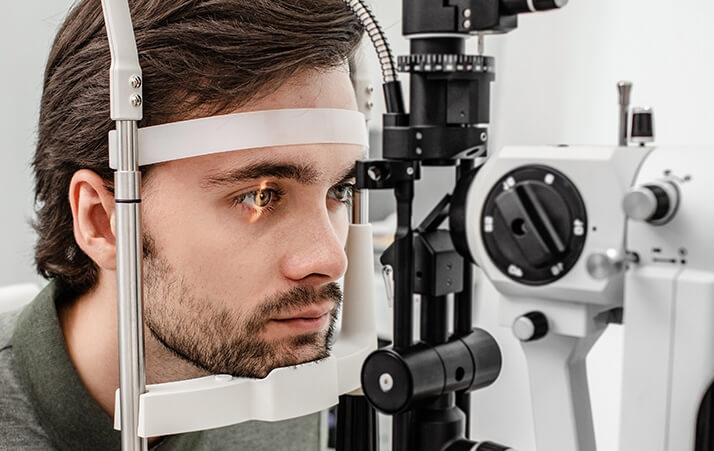 Comprehensive Eye Care 
To maintain good vision and to keep your eyes healthy, it is important to have routine eye exams. Although, for those with stable vision and without any eye disease, having routine eye exams every two years is important. In addition, at this exam, your eyes will be dilated so the doctor can see into your retina. Your vision will be checked and you will be screened note only for eye diseases. But also for disorders. If further testing is required, a more comprehensive exam and possible testing will be scheduled. Comprehensive eye care is so very important to your eye health.
If you experience any changes in your vision between regularly scheduled visits, you should schedule an appointment as soon as possible. Early detection of problems and treatment of problems can be the key to preventing loss of vision. Regional Eye Associates proudly serves the Morgantown & Petersburg, West Virginia areas as well as Cumberland, MD and Waynesburg, PA. 
Preparing for the Exam
When you call to make an eye appointment at Regional Eye Associates. Please be prepared to describe any current vision problem(s). In addition, it is important to ask if your up coming eye examination will affect your vision temporarily. Especially if you will need someone to drive you home. Also, you may want to ask about the cost of the exam. For one thing, to make sure your insurance plan will cover your visit. Or how payment is handled.
Before going to your comprehensive eye care appointment
Please gather the following information to help answer questions that the eye doctor may ask:
Symptoms of current eye problems (flashes of light, difficulty seeing at night, temporary double vision, loss of vision)
Eye injuries or eye surgeries (approximate dates, where treated)
Family history of eye problems, glaucoma, macular degeneration, cataracts, etc)
Any questions about their vision, glasses, contacts, laser surgery
A list of all prescriptions and over-the-counter drugs currently being used
Their general health condition (allergies, chronic health problems, operations)
If you are experiencing any of the symptoms above call Regional Eye Associates at 1-800-598-3301.
---
The following symptoms are indications of serious medical problems that require immediate attention:
Sudden loss of vision in one eye
Sudden hazy or blurred vision
Flashes of light or black spots in the field of vision
Halos or rainbows around lights
Curtain-like blotting out of vision
Loss of peripheral (side) vision
If you are experiencing any of these symptoms call our office immediately at 1-800-598-3301.
---
Comprehensive Eye Exams
Comprehensive eye exams for adults include the following:
Review of family and personal health history
Examination of the interior and exterior of the eye for signs of eye disease or general health problems such as diabetes or hardening of the arteries
Eye pressure and field of vision tests to diagnose glaucoma
Tests of ability to see sharply and clearly at both close and far distances
Tests to determine the presence of nearsightedness, farsightedness, astigmatism, depth perception problems, and in people over age 40, presbyopia
Check of eye coordination and eye muscle function to make sure the eyes are working together as a team
Test of ability to change focus easily from near to far, and vice versa
---
Patients Should Also Take the Following Items With Them to Their Eye Appointment:
Regional Eye accepts most insurances including, but not limited to, the following: Medicare, Medicaid, AARP, Aetna, American Benefits, APWU, Benefit Administrative System, Benefit Assistance Corporation, Blue Cross Blue Shield, CareSource, CHAMPVA, Cigna, GEHA, Humana, Superior Vision, The Health Plan, Tricare, United Healthcare, UMR, UMWA, UPMC, and Medicare Supplemental Plans.
If you do not see your insurance listed, please call 1-800-598-3301.