Lauren DiGiovine, MD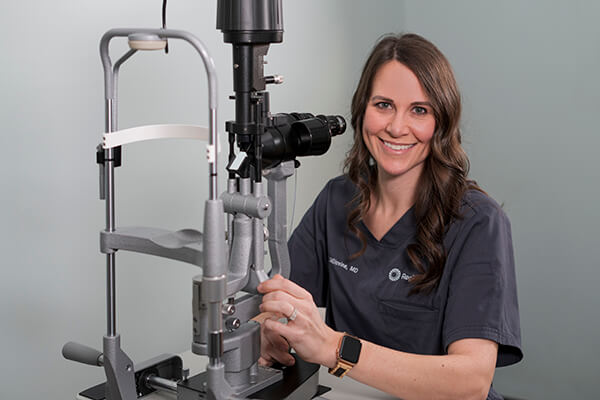 Specialties
Practice Locations
Dr. DiGiovine grew up in Washington, PA. She earned her Bachelor of Science in Molecular Biology from Grove City College and her Doctorate of Medicine from West Virginia University School of Medicine. She completed her internship at the University of Pittsburgh Medical Center, Mercy Hospital and her ophthalmology residency at West Virginia University where she served as Chief Resident her final year.
Dr. DiGiovine is a board certified ophthalmologist and a member of the American Academy of Ophthalmology and the West Virginia Academy of Eye Physicians and Surgeons.
Dr. DiGiovine joined Regional Eye Associates in 2014 and practices comprehensive medical and surgical ophthalmology. Dr. DiGiovine resides in Morgantown with her husband, Dr. Daniel DiGiovine, and their children.