Visit Our Optical Shops at the Following Office Locations: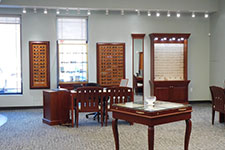 Regional Eye Associates
220 Southview Drive,
Bridgeport, WV 26330
304-842-4812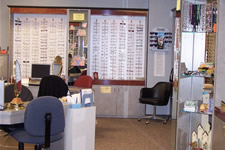 Regional Eye Associates
10 Valley View Drive, Suite 201,
Petersburg, WV  26847
304-257-4555
The Regional Eye Associate's optical shops are full service optical dispensaries dedicated to providing convenient, quality eyewear products and services. Our opticians are especially trained to help you choose a frame that is flattering and fits your lifestyle and expectations. Our optical shops offer hundreds of stylish frames that reflect the latest fashion trends from design lines. Looking for something more utilitarian? The optical shops have a complete line of quality frames that are stylish for the budget conscious. In addition, we can prescribe eyewear that is "task specific" – glasses that can make your job or sport seem easier – simply because your vision is corrected specifically for that activity. And check out the selection of frames for children of all ages!
We invite you to visit one of Regional Eye Associate's optical shops after your appointment. We look forward to meeting you.