Mark D. Mayle, MD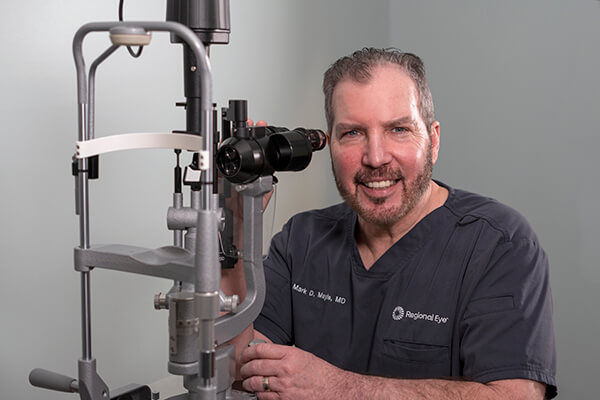 Specialties
Practice Locations
Dr. Mayle graduated from Mt. Vernon University with an undergraduate degree prior to attending medical school at West Virginia University. Dr. Mayle was inducted into Alpha Omega Alpha (medical school honor society).    His internship and residency were both completed at the West Virginia School of Medicine. Dr. Mayle served as Chief Resident during his final year of residency, and was one of a small group of physicians who received one year of advanced additional training, over and above all other residents. Dr. Mayle is a Board Certified ophthalmologist and has been with Regional Eye Associates since 1996. 
Dr. Mayle specializes in cataract and refractive surgery procedures, and he has a special interest in glaucoma, and performs advanced surgical techniques for glaucoma.
When Dr. Mayle is not working, he enjoys many outdoor activities that include bicycling, rock climbing, kayaking and motor cross. Dr. Mayle resides in Morgantown with his wife Amanda.
Dr. Amanda Sherman, practices  Obstetrics and Gynecology. Together they have two sons, Bridger and Colter. He also has three adult children, Janelle Vance, Lauren Mayle and Alex Mayle.