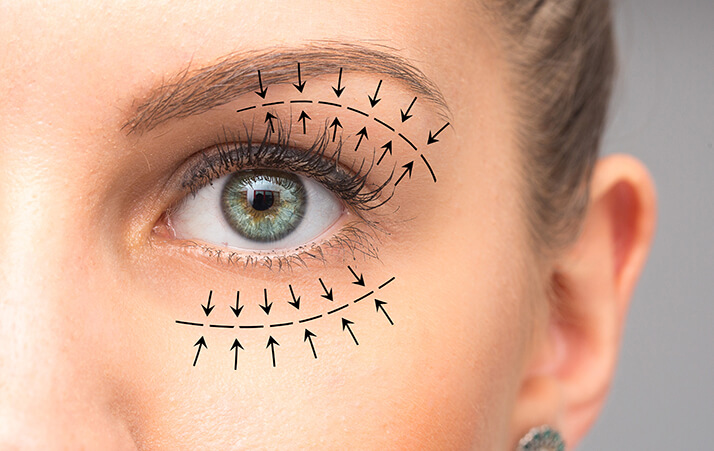 A lot of attention is given publicly to someone's eye area. Sometimes it is the first thing people notice. Eyes and eyelids can be an attractive element unique to each individual. During the natural aging process, the skin around our eyes undergoes changes and often stretches, inducing skin laxity and wrinkles. Eyelids begin to get saggy. In many cases, vision is obstructed and there is a peripheral field of vision loss. In cases such as this, we might suggest Blepharoplasty.
Blepharoplasty is a surgical eye procedure designed to remove fat along with excess skin from the upper and lower eyelids. If a patient has drooping eyelids or heavy bags under the eyes, blepharoplasty can improve both vision quality and facial appearance. This surgery is not a replacement surgery for BOTOX injections and will not remove crow's feet or wrinkles.
There are Two General Types of Blepharoplasty:
*As with any surgical procedure there are risks along with benefits. It is important to discuss your surgical procedure with your surgeon to fully understand the risks and benefits.