James A. Genin, MD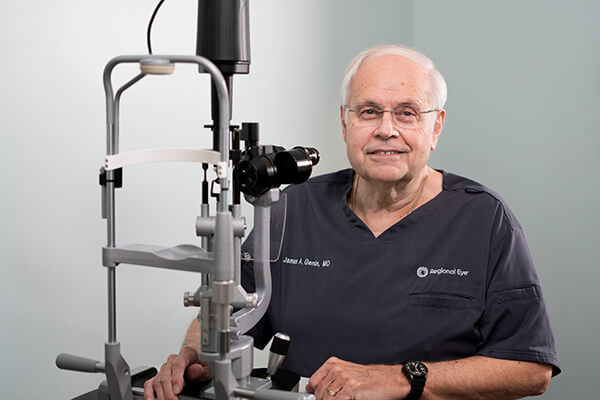 Specialties
Practice Locations
Dr. Genin joined Regional Eye Associates in 2004. He graduated from West Virginia University undergraduate and medical school. After serving a surgical internship at the University of Cincinnati and Neurophathology traineeship at the University of Washington, he then completed an Ophthalmology residency at the Medical College of Virginia.
Dr. Genin is Board Certified and has been in private practice since 1977, where he provides comprehensive medical eye care, consultations, contact lens evaluations and fittings, and has Total Vision Optical for eyeglass prescription and dispensing.
Dr. Genin, and his wife Stephanie, have 3 sons, Matthew, Michael and Jason.